National Center for
Atmospheric Research



California Academy
of Sciences Booth



At AAAS Conference:
Family Science Days
Global Warm'g Discovery

"We're looking for a team of space scientists
to design robot ships to explore the planets."
Stage show lead-in to the Town Hall Meeting for Educators on Climate Change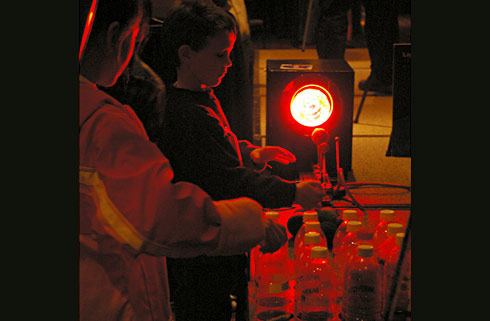 "Feel the Sun's energy on the planets. Gathering amospheric samples,
probing temperatures. Surprise discoveries."
Fun science education at the AAAS Conference-- Family Science Days.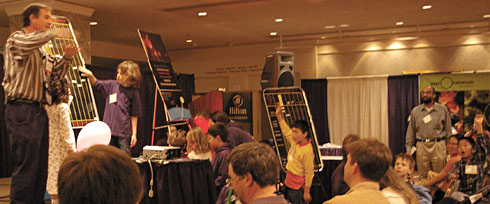 "Do we expect the moon's temperature to be hotter or colder?"
AAAS: American Association for the Advancement of Science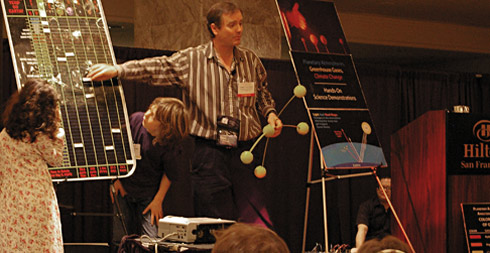 "How hot will it be on Earth if we let C02 levels double or more?"
Global Warming Discovery -- by ClimateChangeEducation.org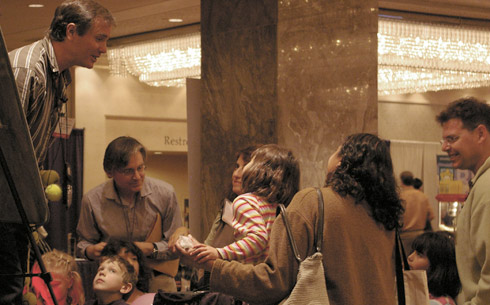 Badges of honor to you, scientists who helped discover global warming.
"If we listen to you, we can help the Earth and save life on it."
Thank you, docents and staff of the Lawrence Hall of Science.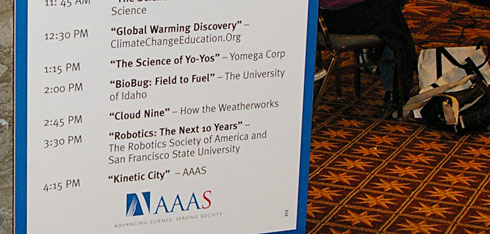 Thousands attend Family Science Days: kids, families, teachers, scientists, press.