National Center for
Atmospheric Research



California Academy
of Sciences Booth



At AAAS Conference:
Family Science Days
Global Warm'g Discovery

Lawrence Hall of Science booth at AAAS's Family Science Days.
Thousands attend: kids, families, teachers, scientists and reporters.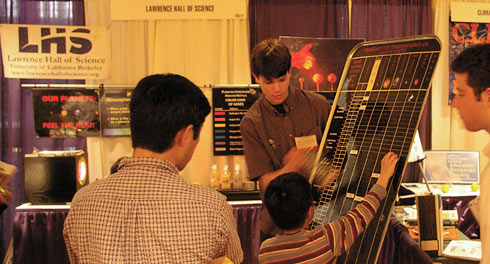 Kids discovering climate change, with a graduate of TEAMS -- LHS's teen intern program.



The Global Warming Discovery interactive demonstration adapts to many age groups and aligns with California State Education Standards in the grades 2 to 12 range.-- Planetary Science, Earth Science, Environmental Science, chemistry, and physics. It's even a regular part of undergraduate courses at UC Berkeley.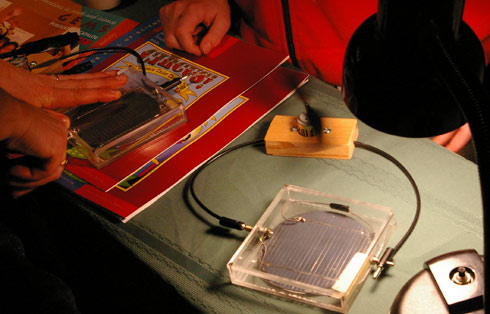 This activity on solar power and photovoltaic cells currently available through
LHS's Programs for Schools.




Lawrence Hall of Science produces renown curriculum for schools. GEMS,
MARE, SEPUP and Global Systems Science. For high schools, with modules on
climate change and energy use, GSS has many computer based investigations
developed with NASA.



Part of mission of LHS is to bring to the public and understanding of the research and development conducted at the University of California. UC is a world leader in research on climate change and energy, with budgets in the hundreds of millions of dollars. LHS's educational material was part of the UC Office of the President presentation in the lobby of the AAAS's Town Hall Meeting on Climate Change.