National Center for
Atmospheric Research



California Academy
of Sciences Booth



At AAAS Conference:
Family Science Days
Global Warm'g Discovery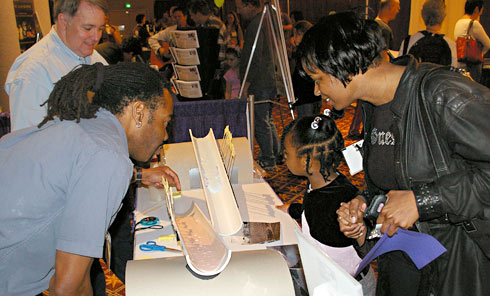 NCAR's Hands on Science Demostrations on Climate Change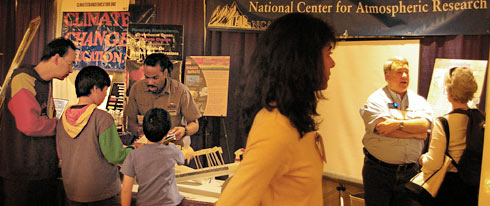 National Center for Atmospheric Research Booth at Family Science Days
AAAS Conference -- San Francsico February 17 & 18, 2007.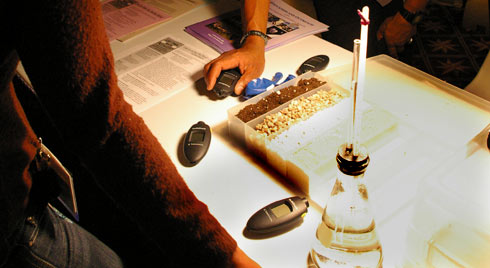 Albedo Effect demonstration: Comparing energy absorption of different surfaces.



NCAR science demonstration



NCAR science demonstration
Families getting involved in climate change science, education, solutions.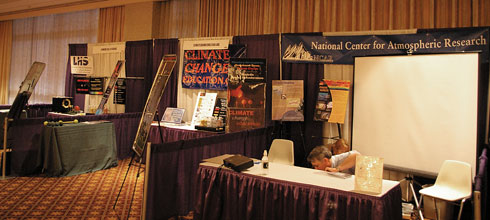 Three booths worked together at Family Science Days, bringing the public
fun science education on global warming: NCAR, ClimateChangeEducation.Org
and Lawrence Hall of Science. Thank you AAAS for putting on this event!